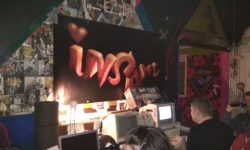 2 and a half week ago we were having the time of our life at the resurrected Datastorm.
It did not disappoint!
Having said that. If I have to say something negative then it would be that they had pushed back the main big screen a couple of meters from were it used to be in the old days which resulted in that it was not possible to watch the compos from the side where we were sitting. But apart from that there was nothing to complain about. At least nothing that I can remember now.
So now that is … Continue reading →